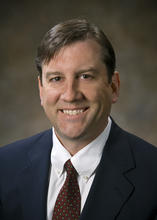 Welcome to the Raj Soin College of Business at Wright State University!  We offer many excellent degree programs that have launched thousands of successful careers.  Our programs at both the bachelor's degree and master's degree levels teach hardworking and inquisitive students the best practices in business and economics while also preparing them to continue learning in an ever-changing world. 
The Raj Soin College of Business is recognized for the strength of its degree programs by many independent reviewers of business colleges, including:
Accreditation for business and accounting, by the Association to Advance Collegiate Schools of Business (AACSB), the leading association of business schools
Rating as a "Best Business School" by The Princeton Review
Rating as a "Best Online Business Program (Master's)" by U.S. News and World Report
We are an intelligent choice for students who want a business education that is of the same excellent quality as higher tuition alternatives.  Our students are taught by outstanding faculty in state-of-the-art classrooms and labs, and are advised by excellent professional advisors.  By focusing our resources on education while forgoing unrelated spending, we provide our students the same education as other leading business schools in Ohio at a lower tuition.  
In addition, we engage students in many career preparation activities outside of our classes.  These include instruction on job seeking and professionalism, opportunities to meet and learn from business professionals, and student run academic clubs.  Many of these activities are conducted in coordination with our business partners in southwest Ohio. We also arrange paid internships with many of our business partners for students who follow our career management director's plan.
Please take time to explore the rest of our website and learn about the many great opportunities we offer our students.
Sincerely,
Thomas L. Traynor, Ph.D.
Interim Dean
Professor of Economics