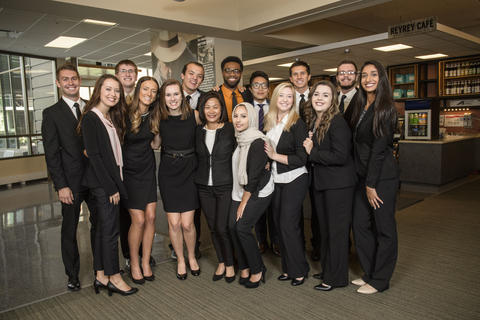 The Raj Soin College of Business has a long tradition of developing influential business leaders in the region and beyond. In 2000, the College was named the Raj Soin College of Business in honor of Rajesh K. Soin, an internationally recognized entrepreneur, business leader and community benefactor. 
Through collaboration with the business community and alumni, the college continues to launch new academic programs, increase scholarship support and expand career opportunities for our students. This collaboration enriches our students' academic experience while helping area businesses excel.
With an enrollment of approximately 1,200 undergraduate students and 500 graduate students, we offer the benefits of a comprehensive business program and a diverse student body. At the same time our small class sizes and supportive faculty offer students the individual attention they need to excel.