Tuition and Fees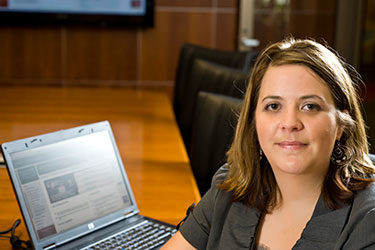 You will find that Wright State University offers one of the most affordable and highest quality MBAs in the region. Make sure you are maximizing your return and your employee tuition reimbursement by choosing a program evaluated by world's top accrediting body for business programs, AACSB International.
2012-2013 Academic Year
Full-time
Required courses range from 33 credit hours (11 classes) to 46.5 credit hours (16 classes) depending on whether students need to take one or more of the 5000-level Foundation Courses. These foundation survey courses are designed for students who do not have an undergraduate degree in business or for students who have received their bachelors in business and need to update fundamentals in accounting, economics, finance or quantitative business analysis prior to taking 7000-level MBA courses in these areas.
Part-time Evening and Weekend
* An additional weekend cohort fee of $50 per credit hour for the 7000-level classes covers student meals, special hooding ceremony and faculty compensation. This fee does not apply to the 5000-level foundation classes. ($564x13.5credits=$7,614 Ohio resident foundation courses; $961x13.5 = $12,974 = non-resident foundation courses ($150x11 = $1,650).
Cost of books averages an estimated $200 per course or a range of $2,400 - $3,200.
Additional details on campus living fees and fees for international students are available on the University Center for International Education Graduate Admissions webpage.
Financial Aid
The Raj Soin College of Business and Administration offers financial aid to full time graduate students in the form of Graduate Assistantships and Graduate Tuition Scholarships.
Raj Soin College of Business Graduate Assistantships–Full-time MBA Program
The Raj Soin College of Business employs a number of graduate students throughout the year. Graduate assistants are expected to work an average of 20 hours per week while maintaining a full time course load (12 graduate credit hours). The assistant's compensation includes a monthly stipend (September through June for the academic year) and a tuition waiver. The minimum monthly stipend varies, based on the annual budget set for the College. The tuition waiver pays for 11 to 18 graduate credit hours per semester. Other fees and ancillary costs such as books are not covered.
Apply by April 15 for early consideration.
Complete all steps and forms in the application process, plus two additional forms to apply for Graduate Assistantships and Tuition Scholarships:
Submit the completed application forms to:
Director of MBA Programs
Raj Soin College of Business - 100 Rike Hall  
Wright State University
3640 Colonel Glenn Hwy.
Dayton, OH 45435-0001
You can find out about other forms of financial aid available to all students by contacting Wright State University's RaiderConnect office at (937)775-5721 or by visiting the RaiderConnect Loans, Scholarships & Grants webpage.
Other sources for Financial Aid:
MBA.com from the Graduate Management Admissions Council outlines several other useful sources.