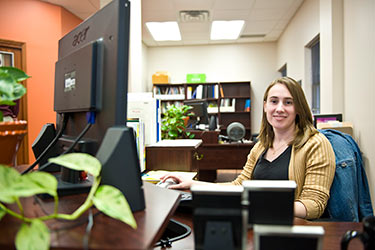 Welcome to the Office of Career Management for Wright State University's Raj Soin College of Business!
Career Management Mission: To support the Raj Soin College of Business students in transforming their passions into meaningful careers by teaching lifelong career development strategies and connecting students, faculty, staff, alumni and employers.
Student Resources
The Office of Career Management can provide career and internship search assistance to undergraduate and graduate students.
Career Search Resources
Manage Your Professional Image
Interviewing
Employer Resources
The Office of Career Managemetn can assist employers with posting job and internship opportunities, attending on-campus recruiting events, conducting on-campus interviw sessions and searching resumes for qualified candidates.
Undergraduate Program Information
Graduate Program Information