Program Overview
Customized Management and Executive Development Programs
Describe your desired outcomes and we will design a training and development program to achieve your organization's goals.With over 65 full-time faculty members—plus adjunct and visiting faculty—the Raj Soin College of Business offers experts in a variety of sectors and functional areas. We'll apply that expertise in developing a program that will work for you.
Customized Results
Achieve strategic and tactical goals
Help develop promising organizational leaders
Enhance cross-functional teams
Enhance organizational opportunities
Develop meaningful customer insight
Innovate and sustain your competitive advantage
Free up training and development staff 
Customized Content
Customized for any level of management
Focused on your sector, industry and markets
Relevant case studies, lectures and group projects
Continually updated to address global and competitive trends impacting your business
Customized Delivery
Delivered at times and locations convenient and productive for your employees
Short courses, weekends, evenings or intensive residences 
Successful Programs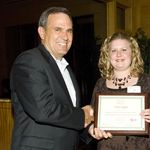 "Working with our management team, Wright State faculty members have created an executive development program for Speedway from the ground up. The program brings together high-potential leaders from all parts of our organization and enhances their skills in finance, retail operations, marketing, supply chain management, global oil economics, and organizational leadership."  - Tony Kenney, President, Speedway, LLC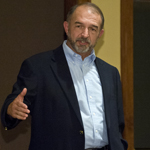 "Wright State has helped us develop an already-strong Speedway management team.  Our high potential managers gain a broader
perspective of our industry and leadership skills that will help us continue to innovate and stay ahead of our competition.  We've just graduated
our eight group from the program and the Raj Soin College of Business faculty couldn't be more responsive in continually improving and updating the program." - Brad Mayer, Vice President of Finance and Information Technology, Speedway, LLC
 
Sample Curriculum
Creating the High Performance Organization
Assessing Leadership Style
Building High Performance Teams
Cultural and Ethnic Diversity
Integrity and Ethical Decision Making
Creating Customer Value
Creating a Customer-Focused Organization
Consumer and B-to-B Decision-Making Process
Segments, Targets and Market Positions
Designing Operational Excellence
Crafting Leveraged Supply Chains
Analytics and Supply Chain Alignment
Executing Winning Global Business Strategies
Competing in the Global Environment
Strategic Decision Making in Global Environments
Oil Economics
Guiding Organizational Growth and Performance
Organizational Growth and Valuation
Mergers and Acquisitions
Capital Markets and Structures
Leveraging Quality and Performance with Accounting Information
Activity-based costing and Process Controls
Financial Forecasting and Risk Management
Cash Flow Management
Faculty Experts
The Raj Soin College of Business will customize your program by selecting leading experts from over 65 full-time faculty – plus adjunct and visiting faculty.  Here is an example of experts who teach one of our customized programs.
Fall Ainina, Ph.D., Professor of Finance, Raj Soin College of Business
Riad Ajami, Ph.D., Professor, Management and International Business, Raj Soin College of Business; Editor-In-Chief, Journal of Asia-Pacific Business
James Hamister, Ph.D., Assistant Professor Information Systems and Operations Management Raj Soin College of Business
James Munch, Ph.D., Professor of Marketing and Associate Dean, Raj Soin College of Business
James Quick, Professor, Leadership and Organizational Behavior, University of Texas - Arlington
Craig Rider, President, The Rider Group
Contact Us
We are your committed partner.
To learn more about this unique opportunity, call us now.
Joanne Li, Dean, Ph.D., CFA
Raj Soin College of Business
Wright State University
Direct (937) 775-2262
Office (937) 775-4859
joanne.li@wright.edu
www.wright.edu/business 
Facebook: wsubusiness
Twitter: @wsubusiness
LinkedIn: Raj Soin College of Business