Build your foundation for success
Share your dreams and your challenges with supportive faculty and academic advisers. We'll help you explore untapped opportunities and resources.
Focus on academic excellence.
Explore the Honors Program. The College of Business sponsors an honors program for all students who have demonstrated outstanding academic ability and superior accomplishments designed to encourage and recognize their distinguished efforts and abilities. Such students may earn an honors degree by completing the departmental major requirements, by maintaining a high academic record, and by successfully completing the college honors program. For eligibility requirements and further details contact JoAnn Bevelhymer, Director of Undergraduate Programs, Raj Soin College of Business, 110 Rike Hall, (937) 775-2437.
Achieve. Get on the Dean's list.
Be recognized  among the best by being selected for five internationally recognized business honor societies:
Persevere.  We are passionate about your success. Seek help early in the term from your professors and academic advisers. Utilize these services from the Student Academic Success Center.

Services include:

Developmental Education
The Math Learning Center
The Writing Center
Supplemental Instruction
Individualized Tutoring Sessions
Develop your competitive edge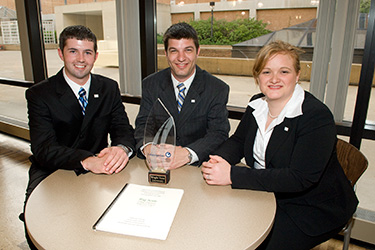 Go beyond the classroom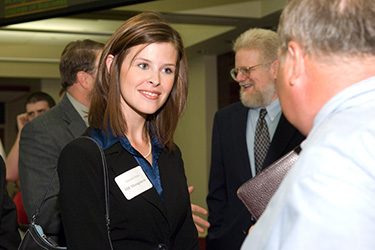 Network, network, network. Attend College events, student club activities and professional associations. Meet leaders in your career field and beyond. Our faculty and staff will gladly introduce you to their business and community contacts at professional business events throughout the region.
Prove your leadership and business capabilities. Become a student club officer, program organizer or membership director. Make a difference by giving back to your College. Apply for the Dean's Student Advisory Board or an advisory board in your major.
Develop your global perspective. Wright State and the College offer short term (ten day – two weeks) study abroad classes during winter, spring and summer breaks.Or you can study abroad an entire term. Choose from universities in over 35 countries.