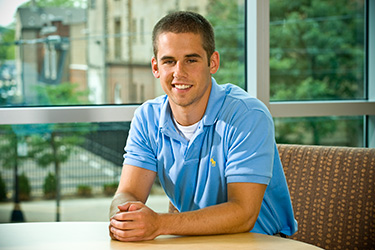 Here's what just one employer says about his company's ongoing intern program,
"Our relationship with the Raj Soin College of Business has certainly been a win-win for us. The College provides the top-quality students with the foundation we are looking for in future employees," according to Jeff Jaworski of International Truck and Engine Corporation in Springfield.
Every business has both short and long-term projects that often cannot be completed with existing staff. Why not consider hiring a student intern or cooperative education student from the Raj Soin College of Business?
Companies interested in contributing to the development of tomorrow's business leaders while supplementing the skills of their full-time staff can contact the Raj Soin College of Business, rscob-admin@wright.edu or (937) 775-2437 or our Director of Career Management, (937) 775-3497 or lance.cauley@wright.edu.
Please provide
A brief job description including desired qualifications and work schedule. Please also specify the pay range or whether the position is unpaid.
Contact information
The College will work with Career Services to identify qualified students by posting the position online and through announcements targeted to students majoring in areas relevant to the position.
What are the differences between and internship and a cooperative education?
Students earn academic credit for an internship. Students don't earn credit for their coop experience.
Both work experiences are related to the student's course of study.
Both involve faculty guidance and feedback from the student's manager.
Both can be paid or unpaid.
Internships require a specific learning contract and/or description of specific projects and a minimum number of hours
For more detailed information, please visit the Career Services website.