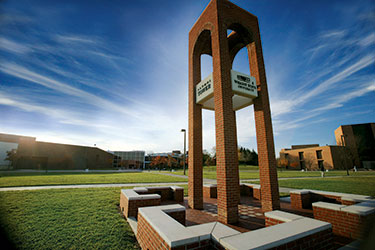 As a Raj Soin College of Business graduate, you can tap into a valuable network of over 17,000 alumni who are influential business leaders in the region and around the globe. Experience the many benefits of Wright State University's Alumni Association including discounts on merchandise, alumni events, travel and other services.
A growing number of out-of-state chapters and affiliated groups can also expand your career horizons and enhance your social network. Or you can find out how to start a Wright State University alumni chapter in your city.
Don't forget, as a graduate, you can also take advantage of Wright State's Career Services at no charge for a life time. Career Services can customize the assistance you need, whether you are making a career change yourself or recruiting top notch talent for your firm.
Stay Connected
Newsletter
Through eConnections our exclusive newsletter for College of Business graduates and other business leaders, you can stay connected to your fellow alumni and learn about upcoming events to expand your career opportunities and enhance your professional skills. And by staying in touch, you can also support the College's visionary goals, its national reputation for excellence and the value of your degree.
Alumni Updates & Awards
Send Us Your Recent Accomplishments
Read about the successes of your fellow alumni and send ups your most recent professional and personal updates by contacting us at rscob_admin@wright.edu or calling Monica Snow, Director of Marketing, Business and International Relations at (937) 775-2151.