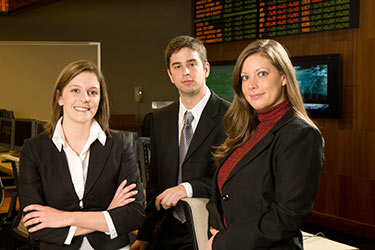 The Raj Soin College of Business is fully accredited at both the undergraduate and graduate level by the AACSB International - The Association to Advance Collegiate Schools of Business, which is the highest accrediting body for business colleges in the world. Less than five percent of business programs in the world achieve this standard of excellence. This means that our faculty, curriculum, and all other educational resources are thoroughly and professionally evaluated by an independent board of educators and have been found to be of exceptional quality.  As an added distinction, the Department of Accountancy's programs are separately accredited by AACSB International. The accreditation applies to the department's undergraduate major and its Master of Accountancy program. Only 178 accredited institutions have separately accredited accounting programs. The Raj Soin College of Business faculty and staff are committed to exceeding the standards advanced by the AACSB.
AACSB
Here's a quick profile of AACSB accredited business programs. 12,623 institutions grant business degrees worldwide 1,621 of these are in the U.S.
The Raj Soin College of Business provides leadership and innovation to:
Less than 30% of US business schools are AACSB accredited
Less than 5% of schools worldwide hold AACSB accreditation
178 AACSB accredited schools having both Business and Accounting accreditation:  167 are in the US and 6 are outside the U.S
10% of US schools have achieved both Business and Accounting accreditation
To learn more about the value of AACSB accreditation, visit the Best Business Schools website
ABET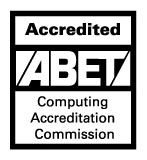 In 2006, our Bachelor of Science program in Management Information Systems became the first business school program in Ohio to be accredited by the Computing Accreditation Commission of ABET. We were also among the first twenty business programs in the U.S. to achieve this accreditation.
Additional Indicators
For additional indicators of program excellence please review the information at the following pages on our website: