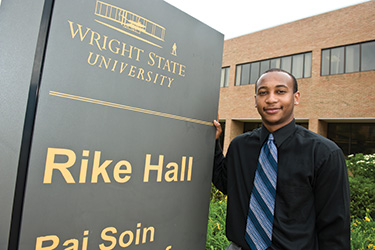 The academic departments of the Raj Soin College of Business foster a supportive learning environment for students in each of the College's ten undergraduate majors and five Master's degree programs. 
The academic departments, along with faculty offices are located on the second floor of Rike Hall. Our team of academic advisors is also available to assist students with choosing a major or minor, course planning, scheduling and graduation requirements.  
Take time to check out each department's website and bulletin board for important updates for your major; student, faculty and alumni accomplishments; scholarship opportunities and other news.