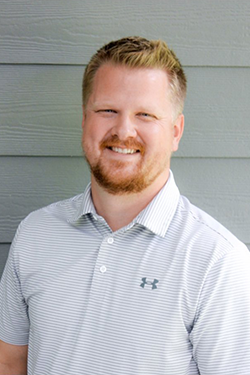 Entrepreneur, Pure Property Solutions
B.A., M.B.A., Marketing
Wright State was the perfect place to support my entrepreneurship career goals. I received both my B.S. in business and M.B.A. at Wright State, which complemented my work experience and helped establish the career that I have today. My career started seven years ago as a Sherwin Williams market manager, where I gained in-depth knowledge about customer solutions. I was then recruited to work with CertaPro Painters as a commercial sales manager, where I won several sales awards. The business skills I learned at Wright State enhanced my success in each of these positions.  
During my time with CertaPro, I decided to build toward my dream of owning my own company. Wright State's entrepreneurship course provided me with the opportunity to craft and fine-tune a business plan for my current company named Pure Property Solutions, and bring my vision to life. I'm sure that the expanded program, with multiple applied entrepreneurial courses, will help launch several other successful careers. Go Raiders!