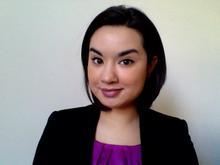 Customer Insights Coordinator, Speedway
'14, Bachelor of Science in Business, Marketing
At Wright State, it was never only about reading textbooks and memorizing facts. My courses allowed me to use what we were learning in applicable situations which often meant collaborating with local businesses. Real and tangible lessons were key to the education I got from WSU.
I grew up in Westerville, Ohio and moved to Dayton to attend Wright State in 2010. My senior year at WSU, I worked as a category management intern for ACCO Brands. I was also a member of the Customer Insight Scholarship Program for two years which allowed me to attend round table discussions with my peers and local marketing executives. Thanks to my hard work and the professional network I built while in school, I got a job at Speedway LLC as a consumer insights analyst after graduation.