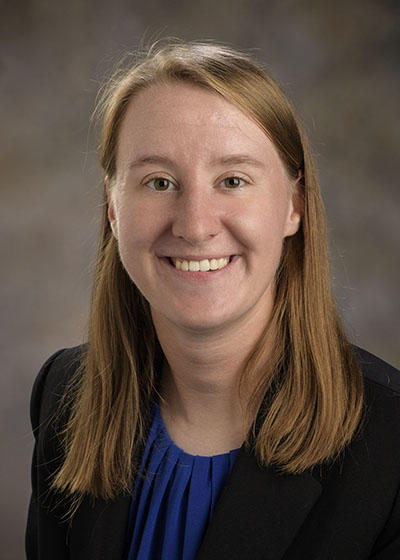 Megan Brdicka is a senior to graduate in Spring 2017 with a bachelor's degree in Management Information Systems.  She enjoys the unique learning opportunities provided by the major and is gaining skills in both technical and business concepts, which are necessary to succeed in the business world.  Last summer, Megan was able to practice the business and technical skills in real action through an internship at CareSource.  She was excited for the opportunity where she was able to apply her knowledge in the actual business world.
Outside her school work, Megan has been playing tennis for the Raiders since her freshman year.  Together with her doubles partner, Elaine Cloern, Megan went 37-8 during the 2015-16 season and broke the school record for number of doubles wins in a season!  She felt blessed to be the recipient of the 2015-16 Raider Award, which is a yearly athletic department award given to one person only on the team who gives the most emotionally, physically, and mentally on and off the court.  Megan has been actively involved in Athletes in Action.  She enjoys sports passionately and hopes to combine her MIS expertise with the sports industry in the future.
Watch Megan talking about MIS and her passion!
https://youtu.be/GZk4TKiwv_M?list=PLIFEbdhcoDc3dpfpeaFd-2n_E9g5G8Wyf