About the Program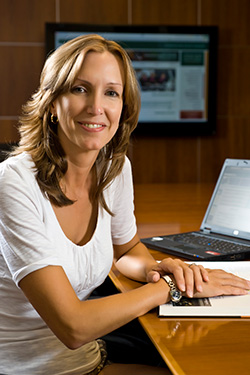 The MBA program is designed to develop successful and ethical business leaders with a cross-functional understanding of the total business environment and the vision to see opportunities in the global marketplace.
As a student here, you'll be immersed in a culture of innovation that will prepare you to embrace and formulate new ideas. You'll apply classroom theories to workplace challenges. You'll learn to collaborate and work effectively in teams across and within functional areas; enhance your communication skills; sharpen your critical and analytical thinking; deepen your ethical-decision making in a business context and pro-actively anticipate rapidly changing business challenges in a global economy.  You'll have the opportunity to build a supportive network of fellow students from different professions, backgrounds and nationalities.
Choose from three convenient options to balance your career, professional development and personal life – a part-time evening program, a part-time weekend program or a full-time program. All three options deliver the same outstanding curriculum taught by the same top quality MBA faculty.
Download: A Brief Presentation on our MBA Program (PDF)     MBA Handbook (PDF)
News & Updates
Why Choose Wright State?
When evaluating the options for an MBA, please consider a few of the reasons why the Raj Soin College of Business is the "Wright Choice" to advance your career.
Gain the skills CEOs want
Our student-centered curriculum focuses on the skills businesses want in high potential employees including – the ability to manage change, strategic decision-making and critical thinking, leadership and teamwork, financial analysis, effective communication, technological insight, a global perspective and ethical decision-making. We help you compete successfully with the best in the job market.
Unrivaled value
When you invest your time and money in an MBA, you want to be sure get the best possible quality and value. With continuous accreditation by AACSB International since 1974 and one of the most affordable tuition rates in Ohio, Wright State's MBA maximizes the return on your investment.
AACSB accredited - The top business accrediting body in the world
Wright State's MBA was the first in the region to be accredited by highest accrediting body for business programs, AACSB International – The Association to Advance Collegiate Schools of Business. Only 28 per cent of the 1,400 business programs in the United States have achieved this rigorous standard. That means that you are choosing one of the best business schools in the country.  Our MBA case competition teams also consistently achieve national recognition. Visit our Points of Pride page to view awards.
Faculty focused on excellence
Our full-time MBA faculty members are recognized researchers in their fields with Ph.D.s from the world's leading universities. And our faculty are teachers in the best sense of the word. They share their real-life experience and a sense of the business-person's responsibility to society. Our faculty also give you their personal attention, providing you that added edge for success.
Faculty with extensive business experience
Our professors know what it's like to be in the business world….because they have been there. They incorporate actual problems confronting businesses into their courses. Our faculty have experience in areas such as aerospace, banking, energy, finance and accounting, healthcare, international business, information technology, logistics, marketing, leadership and innovation. Visit the Academics section of our website to view faculty and staff directories.
Convenient class times, program duration, locations and state-of-the art facilities
The Raj Soin College of Business MBA program lets you balance your career, professional development goals and personal life with three convenient options. All of our MBA classes are taught by the same high quality faculty and have the same curriculum.
The evening part-time program – Complete the program at your own pace
Classes are offered one time per week from 6:30 – 9:30 p.m. or twice per week from 5–6:20 p.m. at Wright State's Main Campus, just minutes from I-675 and I-70. You determine the duration of the program. You may choose to take one or two classes per 16 week semester. You can take a semester off if other priorities arise. Classes are held in the totally renovated Rike Hall with ubiquitous wireless service, leading-edge learning technology and to national award winning Soin Trading Center. Flexible enrollment allows you to apply one term prior to the term you would like to begin – including Summer Semester.   You must complete the program within five years.
The weekend program – Complete the program in 24 months
You begin and end the program with the same cohort of professionals. Classes are offered every other weekend, two weekends per month on Friday evenings (4– 9:30 p.m.) and Saturday mornings (8 a.m.–1:30 p.m.).  Enroll in spring or early summer for classes beginning in Fall semester.
Full-time program – This option is designed for individuals who want to accelerate the completion of their MBA. Students who do not need to take the 5000-level foundation courses can complete the program in 12 months by taking four classes Fall and Spring semesters and three classes Summer Semester. Graduate assistantships and tuition scholarships are awarded on a merit basis to selected full-time students.
MBA Selected for Princeton Review best 296 business schools five years running
Wright State University's Raj Soin College of Business has been named among  the best business schools in the nation by The Princeton Review, winning the honor for the fifth year in a row.
The Princeton Review listed the college as among the best 296 in its 2014 edition. It follows similar honors in 2010, 2011, 2012 and 2013.
MBA Program nationally ranked by Bloomberg BusinessWeek
Wright State University's part-time MBA program has been recognized in the Bloomberg BusinessWeek's Top Part-Time MBA Programs for 2011. The national ranking survey considers separate measures of student satisfaction, academic quality and post-graduation outcomes.
All part-time MBA programs in the U.S. are eligible to participate in the survey.  Seventy-six programs met this year's requirements for the nationwide ranking. Wright State's program was ranked 11th among schools in the 12-state Midwest region and 61st overall. Three other Ohio part-time MBA programs are included in this year's ranking, The Ohio State's Fisher College of Business, University of Akron and Case Western Reserve's Weatherhead School of Management.
Contact
Join us for the following two visit days-
Saturday May 9th 10am- Noon 167 Rike Hall 
Saturday June 13th 10am- Noon 167 Rike Hall
To receive more information regarding our program and how to apply, please submit your information below.
Master of Business Administration
100 Rike Hall
3640 Colonel Glenn Highway
Dayton, OH 45345-0001
Phone: (937) 775-2437
Email: rscob-admin@wright.edu