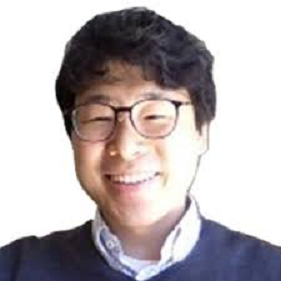 The Department of Management and International Business is excited to announce the hiring of Jinhwan Jo for a tenure-track position in Human Resource Management.
Jinhwan is currently a doctoral candidate in the School of Business at the University of Kansas in Lawrence, KS. He is passionate about understanding how to unleash the potential of people through interpersonal and interunit relationships at work. His dissertation aims to understand why employees are motivated to communicate with others about ways to make functional changes in organizations.
He already has an impressive publication record with publications in Group and Organization Management, Journal of Organization and Management, and the Korean Journal of Management.
Jinwan's teaching interests include Human Resource Management and Organizational Behavior, and he looks forward to contributing to Wright State's human resource management program, which includes an undergraduate major and an undergraduate certificate program.
Jinhwan will bring significant organizational experience to Wright State University. For example, he served on the Industrial Workforce Team with the Korean Institute for Industrial Economics and Trade. In this role, he investigated ways to improve labor conditions in South Korean organizations.
Jinhwan will join the faculty on August 1, 2020, after he defends his dissertation.